Top 8 Tips to make your apartment search successful
Finding an apartment in Munich is not easy. The demand is high, the supply is low and the prices are steep. While already local citizen have difficulty to ecure a place ti love, even more for someone not being able to speak fluent German, the challenge is big. But with a little patience, perseverance and luck, you can still find your dream home in the Bavarian capital. Here are some tips to help you with your apartment search in Munich and the surrounding area.
#1) Start your search early
If you know that you want to move to Munich or change your apartment within the city, start looking for a new place as soon as possible. The average time it takes to find an apartment in Munich is about three months, according to our experience. So don't wait until the last minute and be prepared to invest some time and effort into your search.
#2) Be flexible and realistic
Munich is one of the most expensive cities in Germany when it comes to rent. The average rent for a one-bedroom apartment in Munich is currently (June 2023) about 1,000 euros per month. So be realistic about your budget and your expectations. You may have to compromise on some aspects, such as the size, location or condition of the apartment. Be flexible and consider different neighborhoods and types of apartments. You may also want to look for apartments in the surrounding area of Munich, such as Ismaning, Holzkirchen oder Garching, where the rent is usually lower and the availability is higher. Typically you still get a good access to the city with U-Bahn or S-Bahn.
#3) Leverage different sources and platforms
There are many ways to find an apartment in Munich and the surrounding area. You can use online portals, such as ImmobilienScout24, Immowelt or WG-Gesucht, where you can filter your search by criteria such as price, size, location and features. You can also browse through local newspapers, such as Süddeutsche Zeitung or Münchner Merkur, where you can find classified ads for apartments. Very popular are also social plattforms like Facebook groups dedicated to apartments in Munich. Another option is to contact real estate agents, who can help you find suitable offers and arrange viewings. However, be aware that you may have to pay a commission fee of up to two months' rent plus VAT if you rent an apartment through an agent.
#4) Prepare your application documents
In order to apply for an apartment in Munich and the surrounding area, you will need to provide some documents that prove your identity, income and creditworthiness. These documents may include:
A copy of your ID card or passport
A copy of your employment contract or pay slips
A Schufa report or a similar credit report
A Mietschuldenfreiheitsbescheinigung or a certificate that confirms that you have no rent arrears
A Selbstauskunft or a self-disclosure form that contains information about yourself and your rental history
You should prepare these documents in advance and have them ready when you contact landlords or agents. You may also want to create a short profile or a cover letter that introduces yourself and explains why you are interested in the apartment.
#5) Be proactive and polite
Finding an apartment in Munich and the surrounding area requires some initiative and persistence. You should contact as many landlords or agents as possible and follow up with them regularly. You should also be flexible and available for viewings, which may take place at short notice or in groups. When you attend a viewing, be polite and friendly to the landlord or agent and show interest in the apartment. You should also dress appropriately and bring along your application documents.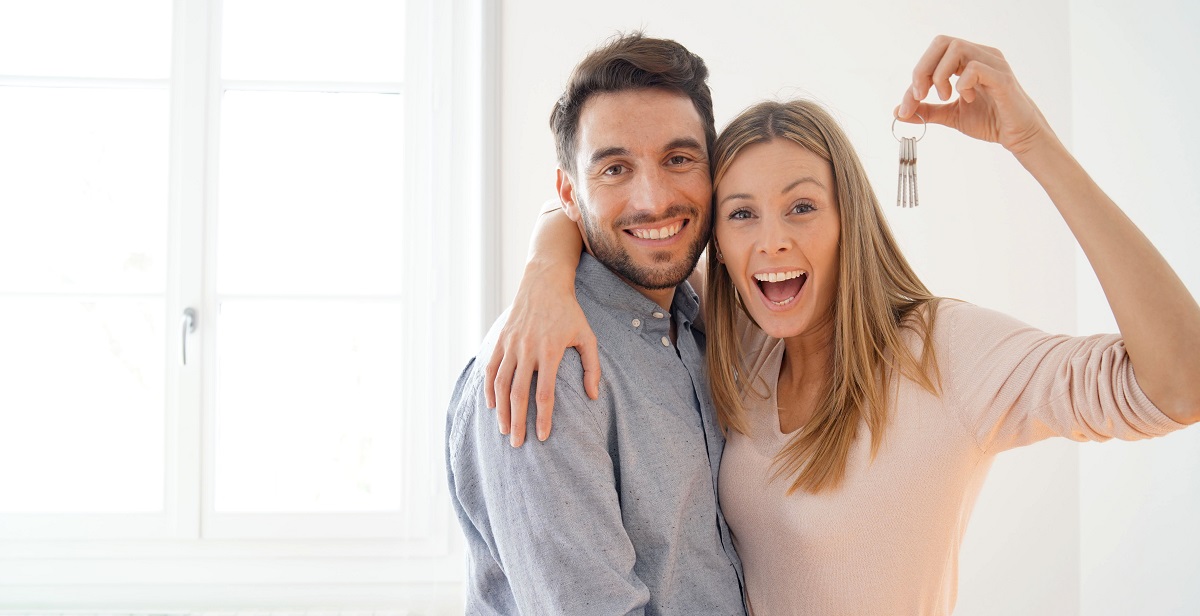 #6) Make a good impression and stand out
The competition for apartments in Munich and the surrounding area is fierce. You may have to compete with dozens of other applicants for the same place. Therefore, it is important to make a good impression and stand out from the crowd. You can do this by:
Being punctual and reliable
Asking relevant questions and showing enthusiasm
Highlighting your strengths and suitability
Providing references or recommendations from previous landlords or employers
Offering to pay a higher deposit or rent
Sending a thank-you note or a follow-up email after the viewing
#7) Be careful and cautious
While most landlords and agents are trustworthy and professional, there are also some scammers and fraudsters who try to take advantage of unsuspecting apartment seekers. To avoid falling victim to such scams, you should:
Never pay any money before signing a contract or seeing the apartment
Never give out any personal or financial information online or over the phone
Never sign any documents without reading them carefully and understanding them
Always check the identity and credibility of the landlord or agent
Always inspect the apartment and its facilities before moving in
Always get a written confirmation and a receipt for any payments or deposits
#8) Get help and advice
If you need help or advice with your apartment search in Munich and the surrounding area, you can turn to various sources and organizations. For example, you can:
Ask your friends, family or colleagues for recommendations or referrals
Join online groups or forums where you can exchange tips and experiences with other apartment seekers
Contact the Mieterverein München or the Munich Tenants' Association, which offers legal advice and support to tenants
Contact the Wohnungsamt München or the Munich Housing Office, which provides information and assistance on housing issues
Contact Spotlight Real, a professional and reliable real estate agency that specializes in finding apartments in Munich and the surrounding area
I hope that these tips will help you find your dream apartment in Munich and the surrounding area. I need to point out, that we seldom have rental apartments on offer, so you don't have to contact us to request for one – we focus maily on apartments to sell. Nevertheless, it is our mission to assist you with your apartment search
This has been written by Heiko Kaufmann, owner of Spotlight real Estate, who has been an expat for many years in various countries and thus knows of the challenges. I wish you good luck in your search.and make your move as easy and stress-free as possible.
If you find this guide helpful, I would strongly appreciate a short feedback. Thank you!
Your real estate agent Munich, Germany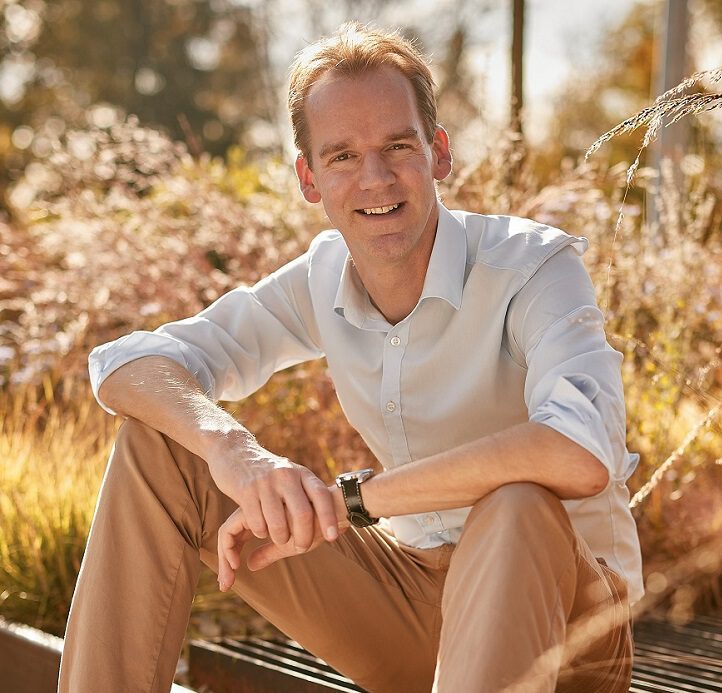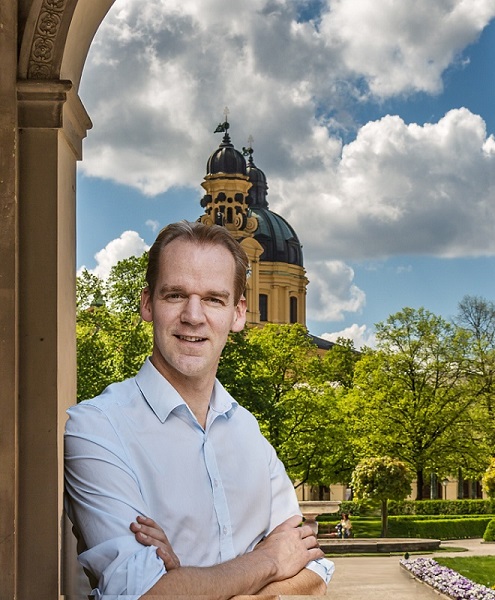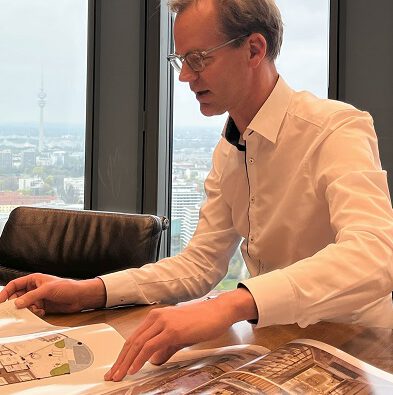 I set very high standards for myself and my job – this has a noticeable effect on my customers and the houses or apartments I take care of. My definition of success is simple: happy customers. Within short time, I've managed to be recognized as one of the top real estate agents in the greater Munich area.
Heiko Kaufmann, Founder, Owner, Real Estate Agent
Certified real estate agent (private and commercial licence for Germany)

Since 2012 active on Munich real estate market.

Very strong network – local (Munich), national (Germany), international (Americas, Asia, Middle East).

High dedication, creativity and motivation.

Father of two kids, Ex-football-coach and avid tennis player, stayed 5 years in Americas and Asia
… and more. Contact me to find out!

Feel free to contact me directly or use the form. I'm looking forward hearing from you!
We proudly support the Munich Expat Community: https://munich-expats.com/
Join this group to meet fellow expats or to find out recommended "expat-friendly" contacts in Munich.
Enjoy Munich!